An inflatable tent is easier and faster to set up. They offer higher wind resistance and are strong. They are reliable and easy to repair in the field. You can bend them easily by deflating them without breaking them. These tents are being increasingly used by campers and vacationers. But there is a downside is that you will always have to carry a pump along. In this guide, you will learn more about the advantages and disadvantages of these tents, the different types of them, and the leading brands.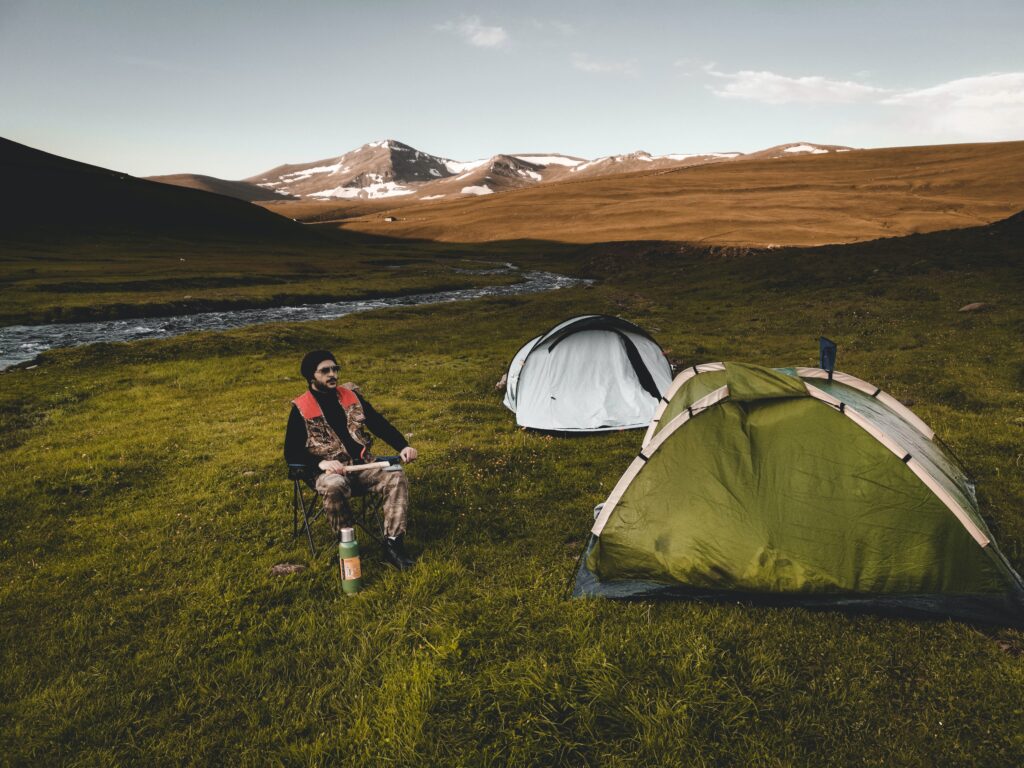 Advantages of Inflatable Tents
There are many reasons why these tents have become so popular. The most common ones are the following:
Stronger materials – Once installed properly, you don't have to worry that the tent may deflate on you in the middle of the night.
Sturdy Beams – When the beams inflate they become very sturdy.
Hard-wearing Materials – Quality tents are made from hard-wearing materials. This helps ensure that they aren't punctured easily. And then even if you do find a puncture, it can be easily fixed. Fixing them would be comparable to repairing a bicycle tire and the repair kits are user-friendly.
Easy to Use – This is one of the biggest advantages of using inflatable tents. They can be pitched by a single person and in a short time. There is no need for any expertise and almost anyone can do it. They are also safe as they don't have any sharp edges.
Disadvantages of Inflatable Tents
There aren't many but there are a few disadvantages to these tents:
The ventilation may be limited because of the geometric design.
The weight
Need to carry a pump
These limitations may create certain minor issues, but overall these tents are becoming a very competitive choice for campers, hikers, mountaineers, and backpackers.
The Inflatable Tent: The different models
There are various types of inflatable tents, based on the type of intended usage. But the main ones for our purposes would be:
Tents for Shelter
Many inflatable shelter tents can be much longer than others and offer room for seats and tables as well. They are available in various sizes, ranging from small to large ones. Some of them have the option of being attached to other tents so you could quite easily create a small village if you wanted to.
Brands & Prices
Here is a short list of the popular brands, but it is by no means exhaustive. These are some of the most popular brands of inflatable tents you can find for different sizes and needs.
Kelty
Kelty Mach 4 provides 50 sq. ft. of room and can have a height of up to 74 inches. It has room for 4 people to sleep and store their gear in. The best thing is that its internal sleeping compartment can attach to the inflatable tent and create a double-walled area. Mach 4 has a price starting from $249.99 and it weighs around 20 pounds.
The Sonic 6 provides 2 different sleeping compartments, with each one having 49 sq. ft. of floor area. It can accommodate up to 6 people. It has a maximum height of 76 inches and the gear can be stored in the central vestibule which is 38 sq. ft. area. It is a versatile tent because you can also remove the different compartments if you wish. Prices for Mach 6 start from $299.97. When fully packed, it weighs around 27 pounds.
Heimplanet
Another popular brand is Heimplanet's Wedge. It is an inflatable (freestanding) tent that works as a single unit. The external and internal tent and the air beams are connected for easy and fast pitching. Set up is simple – just unroll, inflate and stake it.
The Wedge can accommodate 2 people. The geodesic frame (Inflatable Diamond Grid) provides a high level of stability against wind and the elements. It weighs around 7 pounds and makes the perfect choice for tourers and backpackers. It is priced at around $598.95.
Nemo GoGo
the Nemo GoGo Elite (1 Person) Tent has a simple design that inflates within seconds. It is valued for its strength, wind stability, small pack size, and ease of repair. When packed, it weighs around 1 pound. Prices start at $299.96.
Love them or hate them the inflatable tent is a part of camping now and as they become cheaper more and more people have been buying them.
Recent Posts
link to How To Lock Bike Rack To Car
Hitch bike racks to cars are great forms of carriers. There is the perfect device to bring three bicycles at once. Using a hitch rack allows you to camping longer distances while tagging a bike rack...
link to Vortex Rangefinder Reviews 2023
 I can give you some tips on what to look for when shopping for a Vortex Rangefinder . Consider the intended use of the Vortex Rangefinder. Do you need it for hunting, golfing, or some other...